Afrotrade - is Africa's Prime Foreign Products, Equipment & Machinery Catalogue for African Buyers providing an easy access for international companies to reach their prospective buyers/ clients/ partners in Africa, in a very simple, economical but effective way. Read More >>
Latest News Updates
Afrotrade June Issue Inaugural by Chief Guest at Kenya Trade Fair 2016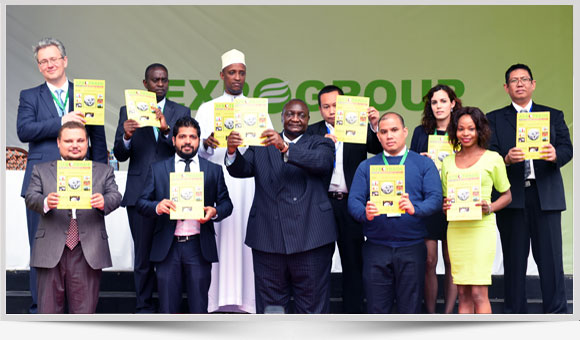 Latest Advertisers seeking agents in Africa

SFA Group's goal has been to allow anyone to easily install bathroom fixtures, laundry rooms and kitchens anywhere and without any major work. As the French inventor of the famous macerating systems, today SFA is among the top companies worldwide in bathroom fixtures.
UNISTEEL Engineering Works - India

Manufacturer of Concrete paver machine for irrigation canal, concrete Road paving, Airport Taxiway Paving, Reservoir concrete Paving and where mass concrete slab has to be done.

Manufacture a full line of Toilet Partitions, using a high pressure decorative laminate, phenolic core laminate, high density polyethylene plastic, powder coated steel, stainless steel and solid surface materials. We manufacture high pressure laminate clad and wood veneer doors and door/frame systems.

Showy has grown to become one of the region's leading manufacturers and suppliers of bathroom, kitchen and sanitary products and accessories. We have established a rigorous quality management system and were the first in the industry in to have been awarded the ISO9002 certification

ThreeBond's products are now used in a wide variety of applications. They are deployed in automobiles and other vehicles, public construction materials, building materials, electric and electronic equipment, and high technologies.
Speedcrafts India Limited - India

An ISO 9001 Company, Speedcrafts was established in 1971. Our commitment to quality and excellence has put us firmly on the industrial map of India. Our products have been used and tested in the extremes of conditions and have passed each assignment with flying colours.

AL WASIT Group of companies is a multi faceted organization that offers an extensive range of construction equipment and related services in the UAE and the neighboring countries. For over the past two decades, it has contributed significantly to the rapid growth in the infrastructure of the UAE through supplies of quality construction equipment since it began its operation.

Zamil Steel specializes in the design, manufacture and supply of pre-engineered steel buildings. Since its inception, Zamil Steel has supplied more than 50,000 buildings to over 90 countries worldwide, through a dedicated network of 65 direct Sales Offices in 36 countries and 53 Certified Builders in 25 countries.
Search Advertisers by Products
Upcoming Events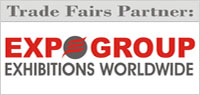 Afrotrade will be distributed to trade visitors free of cost at the following Trade Exhibitions:
Business News
Ethiopia: We're open for business says mining minister
The mining sector in Ethiopia is on the brink of evolutionary growth and progress as the country's first modern gold mine – KEFI Minerals' Tulu Kapi moves into development in October.Ethiopian.... Read More »
Posted on : Thursday , 31st October 2019
USD 270 million Water supply project has begun its construction in Ethiopia
The water supply project in Mekelle city, the capital of Tigray state, Ethiopia, has begun its construction works. Following the shortage of water supply in the city, the project is intended to.... Read More »
Posted on : Friday , 25th October 2019
Prime Minister Abiy Ahmed puts Ethiopia on the trade map as a top investment destination
Mr. Abiy Ahmed Ali, Ethiopia's young reformist Prime Minister, "for his efforts to achieve peace and international cooperation, and in particular for his decisive initiative to resolve the.... Read More »
Posted on : Monday , 21st October 2019
Request a Free Copy
Collect your free copy at the leading exhibitions of Africa or.