M a r k e t N e w s
Construction of a 86.8 million USD architectural glass plant in Tanzania is currently planned
Posted on : Tuesday , 4th April 2023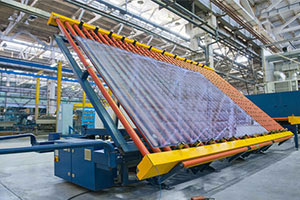 A Chinese company, Keda Industrial Group, will soon open an architectural glass plant in Tanzania for a total investment of US$86.8 million. When it is finished in about a year, the plant will have a 600-ton-per-year output capacity for architectural glass.
The project is a component of Keda Industrial's plan to increase its market share and diversify its offering of materials, including architectural glass, in the African market. The demand for building materials on the African market has risen recently, claims the company, due to a variety of factors including population growth, rapid real estate development, and steady economic growth.
According to Keda Industrial, the company decided to construct a glass factory in light of the complete lack of glass production capacity in Tanzania and the region. The company also stated that consumers in Tanzania will receive the products. The goods will also be exported to Zambia, Uganda, and Kenya, which are bordering nations.
The business entered the African market for building supplies. There are currently more than 14 ceramic product production facilities operating, according to Keda Industrial.
For use by energy-related industries like the paper, glass, non-ferrous metal processing, ceramics, chemistry, and glass, Keda Industrial Group manufactures and sells clean coal and gas technology systems.
Source : www.constructionreviewonline.com