M a r k e t N e w s
The World Bank's IFC has invested Sh40 billion for the Nairobi-Mau Summit Highway.
Posted on : Tuesday , 27th December 2022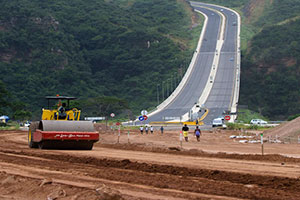 The move is probably going to help the Sh190 billion project get extra money.
The Sh190 billion Nairobi-Mau Summit Highway has received a financing commitment from the International Finance Corporation (IFC), a division of the World Bank, in the amount of Sh40 billion (USD 320 million).
The international financier is anticipated to approve the release of the money in the fiscal year 2023–2024 after publishing the project's environmental and social impact assessment (ESIA) documents for public evaluation in February.
The Nairobi-Nakuru-Mau Summit Highway will be constructed under a Public-Private Partnership (PPP) method, and this is likely to open up more investment for it.
At the same time, the project is probably going to receive a partial guarantee from the International Development Association (IDA), a subsidiary of the World Bank.
The USD 1.5 billion Nairobi-Nakuru-Mau Summit Toll Road will receive a partial risk project guarantee from IDA, with IFC serving as an investor, according to the World Bank's statement.
A bank guarantee ensures that the bank will pay all costs or losses if a contractor defaults on its payments. It gives vendors confidence who might need to finish their part of the project by offering their goods or services on credit.
As part of the project, the existing 175 km A8 road between Rironi and Mau Summit will be transformed into a four-lane dual carriageway, while the two-lane A8 South Road between Rironi and Naivasha will be renovated.
Rift Valley Highway Limited (RHL), a group led by Vinci Highways and Meridian, will work on the Nairobi-Mau Summit Highway project.
The business and the Kenya National Highways Authority have already signed a design, build, finance, operate, maintain, and transfer agreement (KeNHA).
According to the agreement, Kenyans would pay toll fees over a projected 30-year period in an effort to aid the project's operator and financiers in recouping their investment.
IFC joins the African Development Bank (AfDB), which in July sanctioned a loan for the toll roadway project in the amount of USD 150 million (Sh19 billion).
Source : www.constructionkenya.com