M a r k e t N e w s
Bua to set up US$500m cement plant in Nigeria
Posted on : Friday , 14th November 2014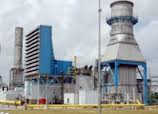 Bua Group International is planning to invest in a new cement plant that will be expected to have 3Mt/yr of production capacity. The new cement plant will be constructed in the Okpella, Edo State and is expected to be ready for commissioning in February 2015. After commissioning, the new cement plant will increase production of Bua Group International to 5.3Mt/yr.
According to Yusuf Binji the executive director, project and technical at Bua Group, Okpella, Edo State, the new investment will ensure employment of 1000 people indirectly and directly.
Apart from the planned 3Mt/yr capacity cement manufacturing plant at the Okpella, Bua is also setting another cement plant at the same state, which is expected to have an output of 1.5Mt/yr once completed.
The company is already operating another cement manufacturing plant at the Sokoto State in Nigeria, through Sokoto Cement – which is its subsidiary. The plant at Sokoto has a production capacity of 0.5Mt/y and is running at 100% capacity at the moment.
This comes in the wake of increased activity in cement manufacturing around Africa, with new entrants in the region. The local market is also dominated by other players such as Dangote. Recently, Dangote announced cuts for prices of its cement grades 2 months after it had revised the cement prices.
Source : constructionreviewonline.com