M a r k e t N e w s
Tanzania: Crown Invests Sh321 Million in Dar es Salaam Plant
Posted on : Friday , 31st October 2014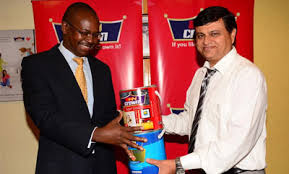 Crown Paints has invested $3.6 million (Sh321.59 million) in a new manufacturing plant in Dar es Salaam, it announced yesterday.
The money will be released in bits over the next 18 months. This will be its third after Arusha and Mwanza where it already has a presence.
"This is our second step into the Tanzanian paint industry, since we have already established a mini plant in Arusha and distribution depots in Arusha and Mwanza," chief executive Rakesh Rao said in a statement.
The Nairobi Securities Exchange-listed firm also has presence in Uganda, Rwanda, South Sudan and Burundi.
"Our export markets sales volume increased by 50 per cent in 2013. With robust marketing and distribution this year, we hope to maintain growth in these countries," Rao said.
Source : allafrica.com