M a r k e t N e w s
US$ 5.9m upgrade of Kamembe airport in Rwanda to start November
Posted on : Tuesday , 30th September 2014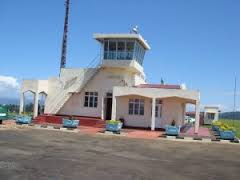 Refurbishment and renovation of Kamembe Airport in Western Province of Rwanda, is set to start off this November. The renovations are set to help decongest the facility and accommodate big aircrafts, according to The Rwanda Civil Aviation Authority (RCAA) communications manager, Tony Barigye.
Refurbishment works at the airport will include extension of the current airport runway from 1.5 km to 2.2 km. The runway will also be resurfaced, while the taxiway, airfield marking and apron will be upgraded. This will enable the airport handle larger aircrafts. Extension of the runway is also important to decongesting the facility.
Officials have also expressed optimism that refurbishment of Kamembe Airport will boost tourism, enhance safety of travelers and ease inland travel operations.
Refurbishment of the airport will boost tourism by making tourist sites easily accessible, according to Barigye. He added, "Also, as a landlocked country with ever improving economy, it is only right that the country transforms air transport to facilitate growth." The contract to refurbish the airport has been awarded to China Road and Bridge Corporation Company, and it will take six months to undertake the work.
Although actual Kamembe airport refurbishment works are scheduled for November, site installation is expected to start off next month. The airport will also become attractive, according to reports.
STUDI, a Tunisian company, will supervise the project in partnership with Gasabo 3D Limited. The supervision is expected to cost around US$ 495, 000 according to RCAA. RandAir Rwanda has suspended flights into and out of the airport as at November 1 to allow expansion. Experts have also said refurbishment will improve tourism and airtravel industry within a short duration.
Source : constructionreviewonline.com