M a r k e t N e w s
Eren Holdings to invest in a new cement production plant in Cameroon
Posted on : Friday , 19th September 2014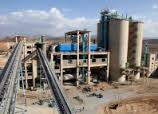 CEO of Turkish Eren Holdings has signed an investment agreement that will see the company undertake a new project, involving construction of a new cement production plant in Cameroon. The agreement was signed last week between the CEO and government of Cameroon.
The new cement plant will be constructed by Eren, through its local subsidiary, Medcem Cameroon.
Expected to be operational in 2015, the cement production plant will, at start, produce 600, 000 tones. Its installation and operation are also set to benefit from incentives exceptions established Act of 18 April 2013.
The cost of the new cement production plant is not yet revealed. The company will be meeting earlier entrants in the market, including French group Lafarge. The latter is already producing 1.6 million tones via its Cameroon subsidiary, Cimencam. Others are Morocco's Addoha, operating through Cimaf brand name (and producing 500, 000 tones), and Dangote Group that will be commissioning a one-million capacity new cement plant in Douala this October.
Reports indicate Cameroon is recording a demand of cement of about 2.8 million tonnes per year. Official projections indicate that the demand for cement in Cameroon is high, with official projections standing tall at 8 million tonnes annually by 2020. This will likely attract new entrants in the cement market in Cameroon.
Source : construction review online