M a r k e t N e w s
Construction of Nairobi s tallest tower now awaits court s approval
Posted on : Friday , 19th September 2014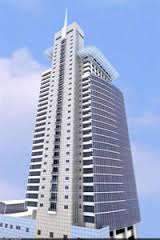 Construction of Hazina Trade Centre into what is to be Nairobi's tallest tower has been stalled, pending a court ruling to be made in seven days. The project was being undertaken by the National social Security Fund (NSSF) at a cost of US$ 75m.
The construction project had been challenged by Nakumatt Holdings, whose Nakumatt Lifestyle branch is housed in the current building. NSSF owns the Hazina Trade Centre. This is after the supermarket obtained temporary orders halting construction works, claiming US$ 18m as compensation for business losses. This is after construction works on the to be Nairobi's tallest tower or building had commenced in December last year. They also wanted the court to suspend construction works until 2023, when their lease term of the building will expire.
In their defense, NSSF indicated that they had not been forewarned of the suit filed against them by the complainant. This is because the earlier signed agreement between the two had parties allowed to construct extra floors on the current building with no liability to pay any compensation for any form loss incurred due to loss of profit due to construction works.
Justice Lucy Gacheru has extended the order stopping construction of the tower by seven days, to allow Nakumatt to respond to NSSF's application where they want the injunction filled against them lifted.
The Hazina Tower Centre is expected to be the tallest building in East Africa and the third tallest in Africa once complete, with 39 stores.
Source : construction review online