M a r k e t N e w s
Uganda: 13 firms bid for JLOS House construction
Posted on : Thursday , 11th September 2014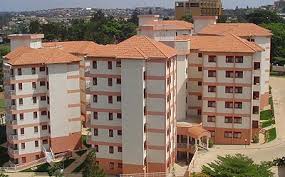 The justice ministry has been receiving bids since June 12 when they announced expression of interest for construction of the complex to be called JLOS House. The complex will be constructed under a Public, Private Partnership (PPP) arrangement, according to a statement from JLOS.
Jim Mugunga, the finance ministry spokesperson told New Vision Online that funds from government were available to finance the government component for the complex whose bids are to be opened today (Friday) at the complex site in Naguru.
The bidding companies include only one Ugandan firm; Africana Finance and Investments, Oubuntu Consulting and Prism Architects (Joint Venture/Consortium).
Five Chinese firms have also expressed interest alongside two others from South Africa. France, US, Israel, Greece and Portugal, each have one company bidding.
Firms from China are; Weihai International Economic and Cooperative Company, China State Construction and Engineering Company Limited, Beijing Uni-Construction Group Company Limited, China Jiangxi Corporation for International Economic and Technical Cooperation, Complant-China Complete Plant and Import and Export Corporation Limited.
Those from South Africa are; Group 5 and Twed and Matla Consultants.The other firms are; Eiffage Concessions from France, Consolidated Contractors group from Greece, Shikun and Binui Arison Group and SBI International Holding (Joint Venture) from Israel, Mota Engil from Portugal and Hawthone Developments from US.
The bidders were asked to express interest and or, confirm their interest in designs review, procurement, construction, financing and management of the stated office accommodation and facilities under a PPP arrangement.
"The international response to the expression of interest is evidence of the great value attached to the JLOS House project which will serve as a one-stop center of environmentally friendly and intelligent buildings housing the JLOS Towers and High Court; Uganda Police Headquarters; Appellate courts and headquarters of the Judiciary," the JLOS statement reads in part.

According to JLOS, the bids will be evaluated in accordance with Public Procurement and Disposal of Public Assets (PPDA) Act, 2003, by an evaluation team comprising of representatives from Government together with the JLOS House Project Transaction Advisor before coming up with the final winner.
Source : in2eastafrica.net