M a r k e t N e w s
Five new hotels to be constructed in Nairobi, Kenya at US$79m
Posted on : Saturday , 6th September 2014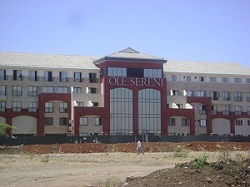 The hotel industry in Kenya is set to receive a boost following the setting up of five medium-sized new hotels in the country.
The hotels are going to be constructed in various parts of Nairobi, with construction works expected to kick off this year. Once complete, the new hotels will increase the number of hotel rooms in the city by 704.
Various firms will be involved in setting up the new hotels. According to a report released by W Hospitality Group, a new Tribe hotel is going to be constructed in Village Market. Radisson Hotel is setting up a new hotel in Upper Hill, and Ole Sereni is building a new hotel near Jomo Kenyatta International Airport (JKIA). Dusit International Company is also constructing a new hotel, and finally, Popat family is also putting up a hotel in Westlands.
The 5 new hotels are being set up due to the increasing demand for travel and accommodation in the city. This is to accommodate both local and international visitors frequenting the country. Nigeria has been ranked as the country with the highest hotel rooms in Africa, with over 6164 rooms.
The hotel industry in Kenya is, at the moment, experiencing challenges due to the insecurity threat posed by terrorist groups, especially in the coastal region. Presently, 23 hotels have already been shut due to this threat. However, despite the challenges, the Government and key stakeholders in the industry are making steps to ensure the growth of hospitality industry in the country.
Source : constructionreviewonline.com