M a r k e t N e w s
US$11bn new Bagamoyo port project in Tanzania to kick off this year
Posted on : Wednesday , 3rd September 2014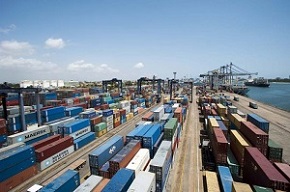 GULF Energy has won the tender for the development of a 960 megawatt coal plant in Lamu, the Ministry of Energy and Petroleum announced yesterday. However two other firms which had shown interest in the tender and made it to the tip list and considering appealing the award.
The chairman of the Lamu coal tender evaluation team, Simon Ngure said Gulf Energy demonstrated it will bill the lowest fuel charge even after the fuel price for importing coal was changed from $100 per metric tonne to $50/MT.
The Sh4 billion coal fired power plant in Lamu is part of the 5,000MW plus power the government is targeting to feed into the national grid by year 2016.
According to Ngure, Shanghai Electric Power Company and HCIG Energy Investment Company were unable to give a satisfactory fuel price, which was the key tender evaluation benchmark.
He said the expression of interest was clear that fuel price would be used in evaluating bidders adding that low fuel charge was used as the key entry point to the top list because the aim of developing the plant is to cut the cost of electricity by 37 per cent for industrial tariff and 47 per cent for the domestic tariff.
However, Lawyer Ahmednasir Abdullahi, representing Shanghai, dismissed the evaluation procedure as one that acted in favor of one entity saying, " I read mischief in the way the evaluation team played with the mathematical formulas to determine which bidder charged the lowest fuel price."
"From the way i see it in the documents, the evaluation team acted in favor of one entity and this contract will only lead the government to court as opposed to lowering the cost of power," he said.
Source : www.constructionreviewonline.com