M a r k e t N e w s
Kenya: Mombasa Sets Aside Sh165 Million for Roads
Posted on : Wednesday , 20th August 2014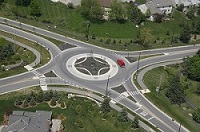 THE Mombasa government has set aside Sh165 million to improve transport and infrastructure in Mombasa town. Eight projects have started. Governor Hassan Joho said the projects include reconstruction of existing roads, creating new ones and improving the city's drainage system.
Bridges, street lights and car parks will also be constructed. Joho said they will soon commission 15km of upgraded bitumen standard roads to spur economic growth and promote easier transportation.
"The projects will make the county more attractive to investors besides helping them generate more income as it will be easier to transport goods and services," he said in statement yesterday.
"The improvements are expected to create jobs and improve security. Projects currently underway include the construction of a 1.5km cement road in Nyali subcounty. The project, which is 10 per cent complete, includes improving car parka, drainage systems and installing street lights.
The 1.1km Hongera-Soko Mjinga Road in Kisauni subcounty is 55 per cent complete. It is expected to improve access to Hongera informal settlement, enhance security and connect the Old Malindi and Mshomoroni Roads.
The county is also constructing the 1.5km Mskiti Nuru-Kwahola (Bomu Clinic) Road in Changamwe, which is 15 per cent done. The 1.2km Aldina-Kwangombe (Mikindani) Road in Jomvu is 16 per cent complete. A drift bridge will also be constructed in the project.
Likoni subcounty will benefit from a five-kilometer extension of shell beach road and an alternative road to Kwale and Ukunda from Likoni, which is 10 per cent complete.
The county government said the 2km Chembani-Turkey Base access road in Kisauni is 50 per cent complete. The road is expected to ease traffic from Kiembeni and Bamburi areas.
An access road off Greenwood Drive (Jamhuri and Pondeni roads) in Nyali is 80 per cent complete. The county government recently installed new digitally-controlled traffic lights.
Source : allafrica.com