M a r k e t N e w s
20,000 Condos are to be constructed in Addis Ababa city
Posted on : Thursday , 21st November 2019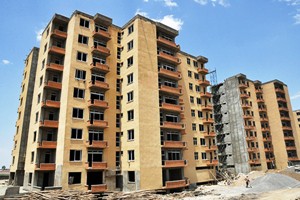 Construction of 20,504 condos has been launched by Addis Ababa city government. These condos are a part of an urban development program that includes the construction of a total of 500,000 condos in the city.
Launching the housing projects in Kirkos sub-city, Engineer Takele Uma, Deputy Mayor of the city, stated that this new project is going to address the housing problems of nearly 600,00 home seekers registered by the city government.
It was clearly stated during the launching ceremony that unlike the past, people will have a modern house in their original living area instead of uprooting the residents to the outskirt of the city.
The city government will supervise the project, and works will be given to the best contractors who can agree to finalize the project in two years said by deputy Mayor.
Construction of 10 buildings with 21 stories at former Legehare railway station in Kirkos sub-city has already launched by deputy Mayor for USD 1.7 billion.
All the condos construction are to be implemented under 40/60 and 20/80 housing programs, which had launched in nine sub cities on a total land of 69.2 hectares.
On completion, 102,000 residents can be transferred to 20,504 condos and out of which some part will occupy by the residents living in the construction sites.
Deputy Mayor also disclosed a study that indicates the confiscate of idle land plots from government offices, investors and others, to add them to the city administration for further use.
Source : BIzmart